DELIVERY PERFORMANCE IMPROVEMENT: A CASE OF SECURE LOGISTICS PROVIDER
Ryophatch Bhusithipatkool

Assumption University

Chanasit Thanathawee

Assumption University

Orawee Thongkam

Assumption University
Abstract
The need for Secure Logistics Providers is concerned with outsourcing logistics which is focused on the expected safe delivery of valuable products.  Delivery in Full and on Time is the major concern, as customers expect to receive their goods on time especially before noon (on the same date of flight arrival).  The focus firm is ABC Logistics Company.  Its KPI is set at 95% effectiveness for a morning flight arrival, but this standard was not being achieved. This research project's purpose, therefore, is to indentify improved delivery performance of shipments which arrive before 7.30 A.M.  First, data of import shipments during January-December 2014 and January-April 2015 is collated.  Second, the current import process is analyzed.  Third is indentifying factors which are controllable and uncontrollable, with the focus then on the controllable factors.  To eliminate these factors, shipment consolidation is the first chosen alternative.  Combining various shipments with various Master Air Way Bills at origin into one, helps reduce the process time.  A Review and Revision of the training procedure is the second chosen alternative, to improve the sorting skills.  The implementation period of May-December 2015 increased the effectiveness to 95%, compared to the same period in 2014 which was only 72% which shows that the chosen alternatives worked well.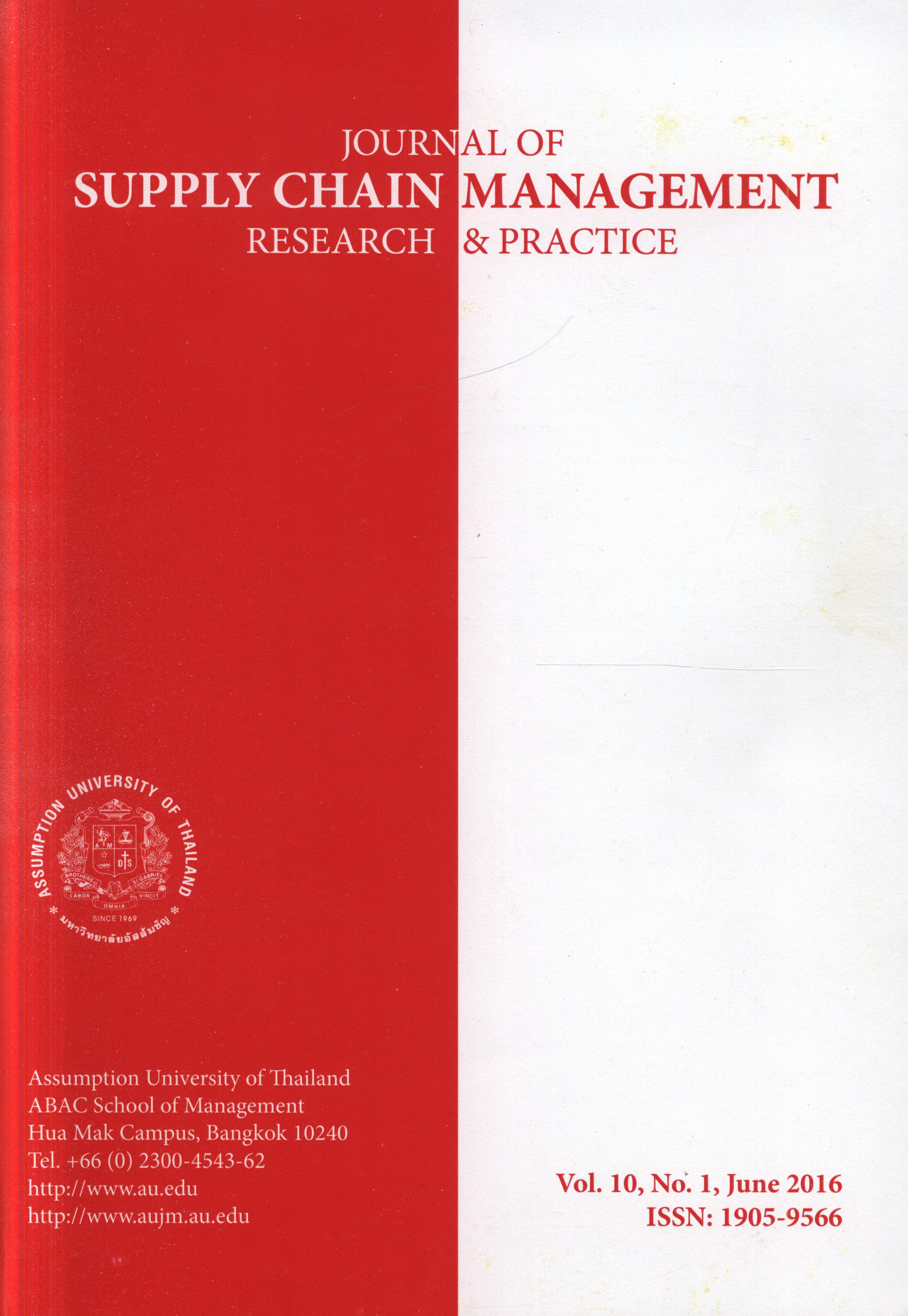 How to Cite
BHUSITHIPATKOOL, Ryophatch; THANATHAWEE, Chanasit; THONGKAM, Orawee. DELIVERY PERFORMANCE IMPROVEMENT: A CASE OF SECURE LOGISTICS PROVIDER.
Journal of Supply Chain Management Research and Practice
, [S.l.], v. 10, n. 1, p. 56-65, june 2016. Available at: <
https://jscm.au.edu/index.php/sep2007/article/view/128
>. Date accessed: 19 mar. 2018.