DESIGNING AN INTERNAL LEAN DISTRIBUTION PROCESS FOR AN ENGINEERING COMPANY IN THAILAND
Abstract
The project described in this article is concerned with using 'Lean' concepts in designing a distribution processes to improve a firm's operation and performance in supply chain functions.  It focuses on an engineering company in Thailand.  The aim is to make the company increasingly competitive in delivering value to the customer on price, quality, and on-time delivery.  Although applying 'Lean' is new in Thailand especially in administrative processes, it is widespread in Japanese and American organizations.  'Lean' is used to find and eliminate all non value-adding activities from a firm's processes so as to improve efficiency and effectiveness.
This paper simulates the process design using lean thinking by focusing on one of the core support functions in the supply chain, the distribution processes, to indentify and removing waste from the processes.  This will dramatically improve the reliable performance of assets (people, method, and fixed assets).  Reliable assets become an absolute prerequisite for running a competitive business.  The results from the simulation provide the optimal solution before actual implementation.  This solution will impact the flow efficiency of distribution and produce considerable saving of resources and create value in the supply chain.
In summary, the new proposed distribution processes will be designed to replace the existing processes.  This lean distribution system will reduce the number of administrative staff, solve the problem of redundant functions, decrease waste time and waiting time, and make cost reductions.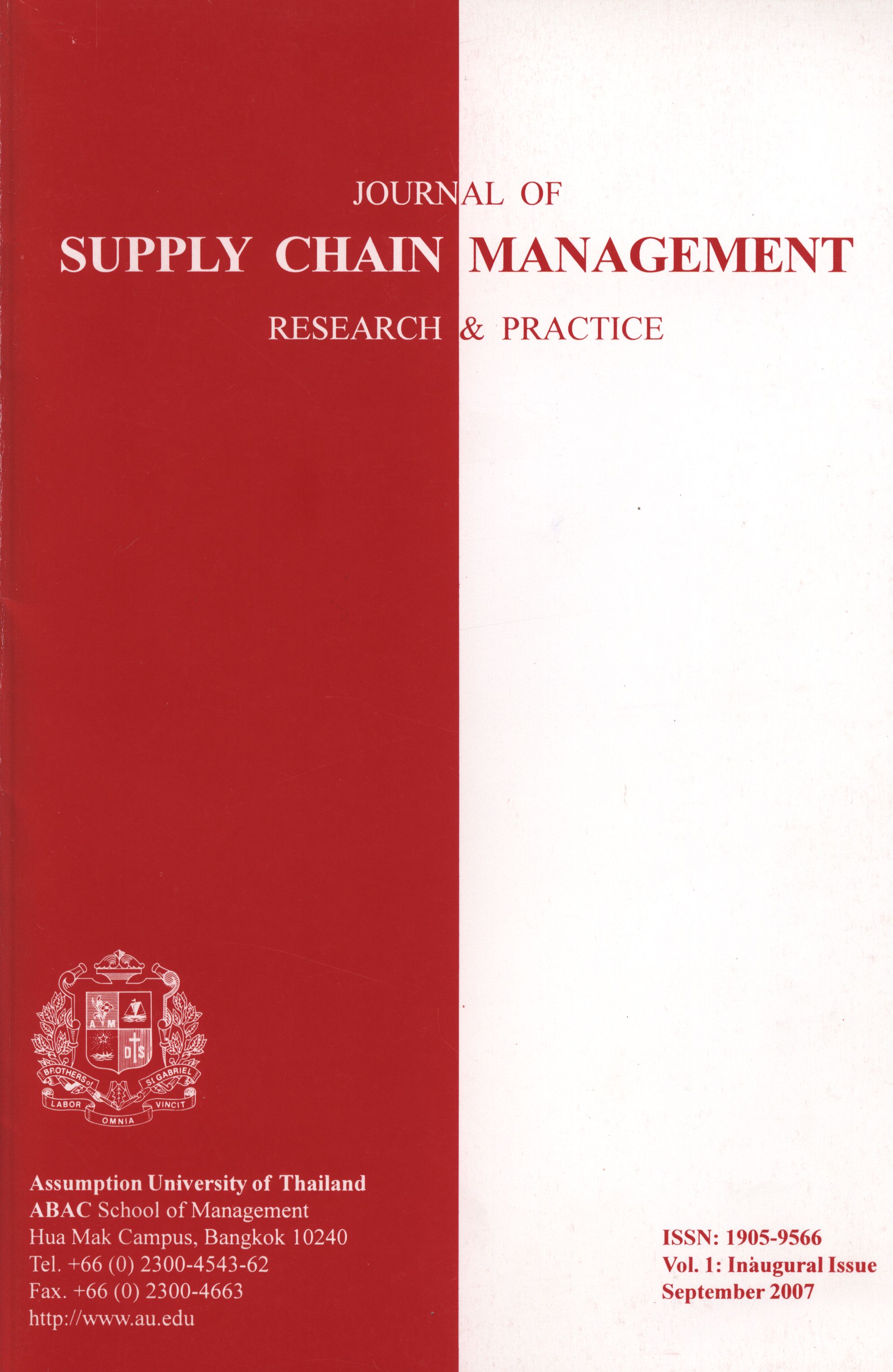 Downloads