LEAN MANUFACTURING STRATEGY IN A SHOE FACTORY
Abstract
ABC Company is a shoemaking firm that produces made-to-order products. It has several production problems as well as delays in production lead times. Three causes of the problems were identified. The first is unnecessary movements of work in process; the second is uncontrollable production lead times; and the third is bottlenecks in some production activities.
To solve the production problem, the lean manufacturing concept was chosen. Improvement of the production process, reduction of the production cost, and controllable production lead times are the expected result. Thus, the focus question was: "how could lean manufacturing strategy be applied to solve the manufacturing process problems of the ABC Company?".
Relevant data were collected via observations and interviews. Production processes and process mapping were identified. Detailed production activities were analyzed and categorized into three groups: value added, non-value added, and non-value added but necessary activities. The non-value added activities were removed from the production process through a proposed new plant layout, with consequent lower production cost and controllable production lead times. The results indicate that lean manufacturing concept could effectively and efficiently solve the production problems of the ABC Company.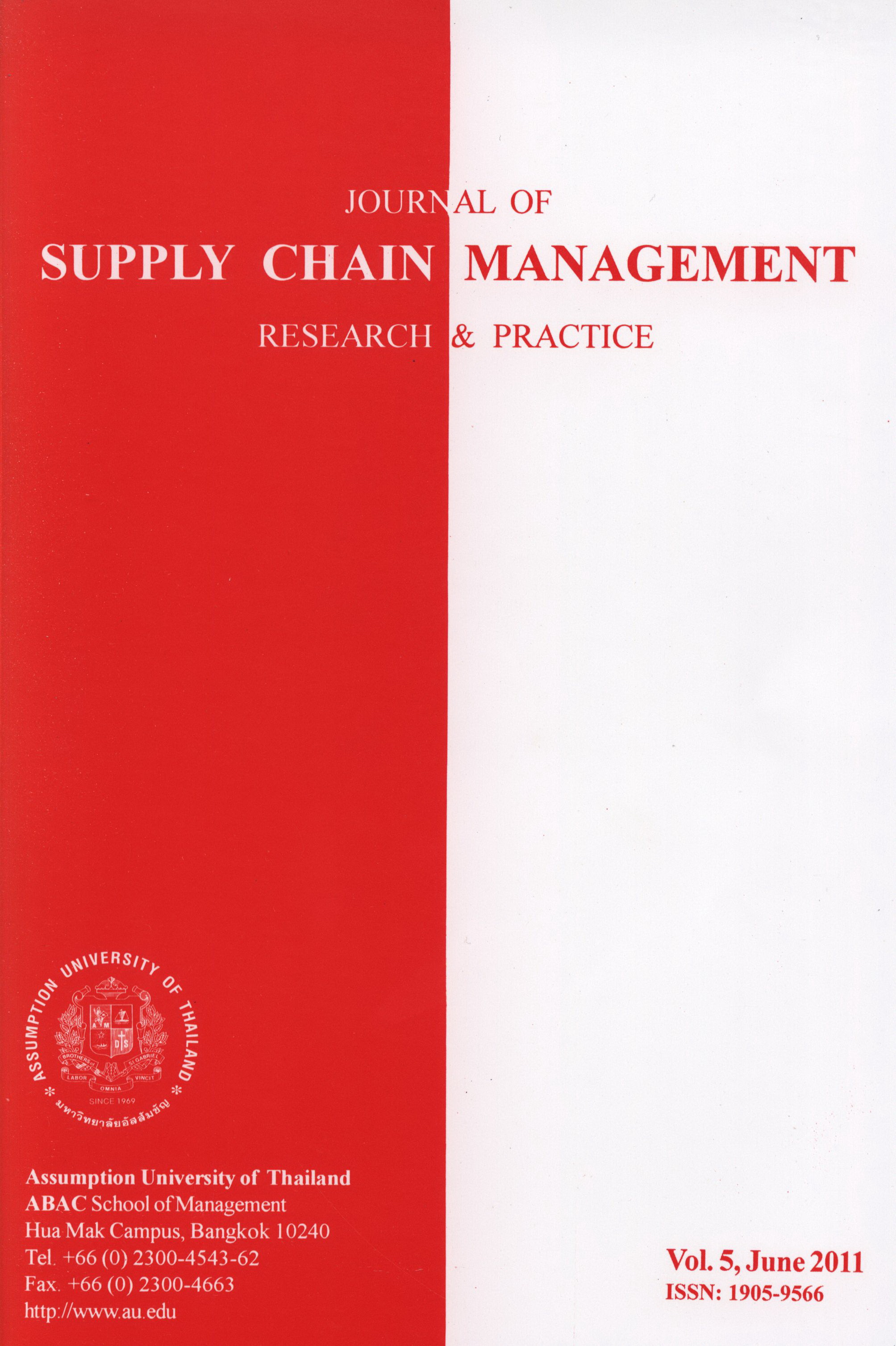 Downloads